So you want to know what's in this box?
Or maybe what's in this box?
The boys want to show you!
Evan was scratching his head and wondering what the pink balloons could mean. Brody just loved the balloons!
Still wondering?
Evan was still wondering and looking for more clues in the box.
Do those balloons give you a hint?
Maybe something else in the box will help!
Evan found a baby doll, but Brody wasn't interested.
And finally, they find pictures of the newest addition to the family.
Evan trying to decipher the pictures by himself.
I just love Brody's face here!
Brody says, "Who cares about pictures! We have balloons!!!"
The sweetest BIG brothers in the world!
Mommy showing Brody his baby.
He was pretty fascinated.
He gave her kisses.
And some love too!
Quite possibly my favorite picture of his face ever!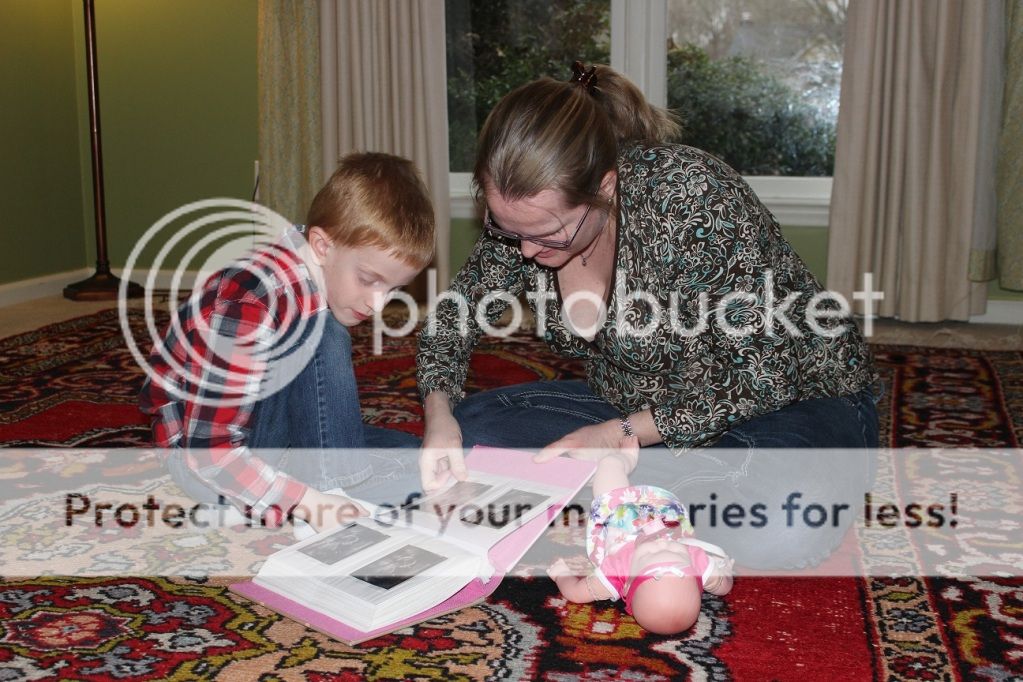 And finally getting to show Evan his new baby sister.
He was so serious the whole time and wanted to know everything.
Mommy and her sweet little men are ready to welcome a little pink into the house.
Mommy at a little over 18 weeks.
So yes, we are...
And yes...
So will this little guy be ready?
He is going to enjoy getting lots of practice in the months ahead.
And we think he may just be the most loving big brother in the world!
He's pretty excited!
And very fascinated too!