Yikes! Monday again? It just seems like our weekends go by faster and faster. We were thankful to have a less busy weekend, but even the usual business of entertaining and caring for two children makes the days go by so fast. We did try to take it easier this weekend though and for that we are thankful!
Loving
little boys who are AWESOME soccer players!
Loving
pumpkins!
Loving
little boys who think they are pumpkins. Apparently, Brody thinks he's a pumpkin because when you ask him where the pumpkin is, he looks down at his shirt and points to himself. I think he thinks he must always be wearing something with a pumpkin on it these days since I ask him about pumpkins so much. Ha!
Loving
(and not loving) little boys who love to play their music LOUD! Brody loves music. He also knows that if he wants to hear his music, he goes to the entertainment center in the living room, opens the cabinet, and pushes some buttons and turns some knobs to make the music come on. Unfortunately, he has also figured out how to control the volume and likes to turn the volume up and down. Way up!
Loving
cousins who are best friends!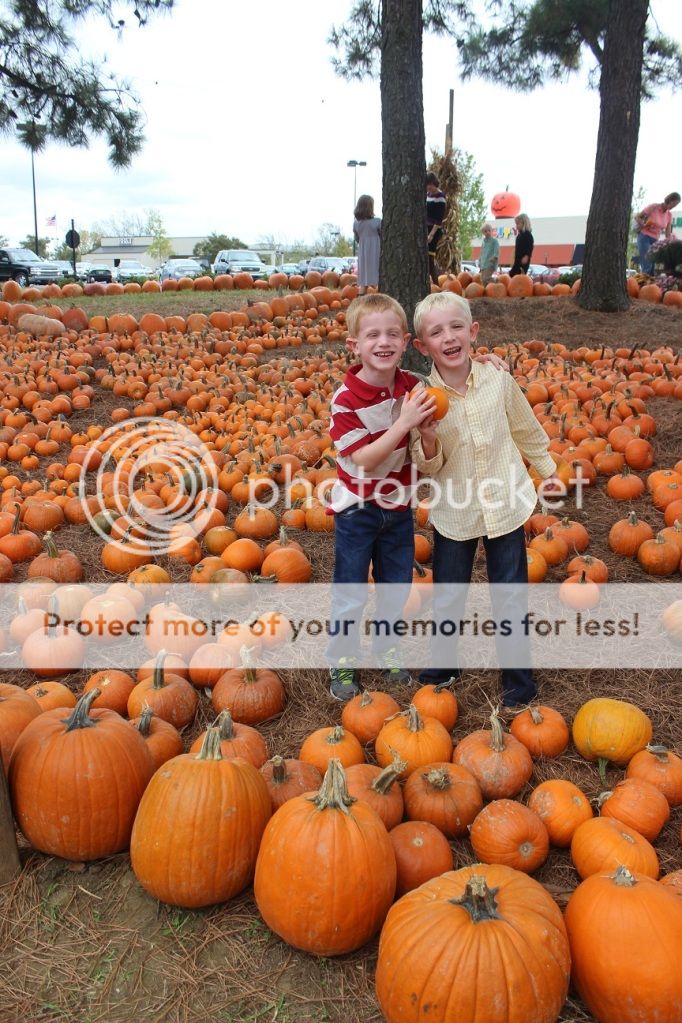 And big cousins who are so sweet!
Loving
celebrity sightings. Champion wrestler and Charlotte native Ric "Nature Boy" Flair was out picking pumpkins with his grandkids on Sunday afternoon!
Loving
playing in the leaves together!
LOVING FALL!