Oh, you didn't think boys could play dress up? Well, these boys know how to have fun and dressing up and pretending is one of their favorite activities. Evan usually goes for his favorite cowboy attire, and Brody has really been loving his bling bling lately. Brody raided the drawer and found these crazy mardi gras beads from Evan's preschool "bling" day. Mommy added the pirate hat, shirt, and eye patch. We had a pretty lazy weekend so both boys stayed in their pajamas a lot. I apologize now that you may get cuteness overload here!
It's baby bling bling pirate!
The eye patch really made the look.
"What are you looking at? Argh!"
Cowboy and Pirate brothers
I think I could just eat this pirate up!
Look out, he's got a gun!
Reminds me of this little pirate:
Evan ~ 2 years old
Or this little cowboy: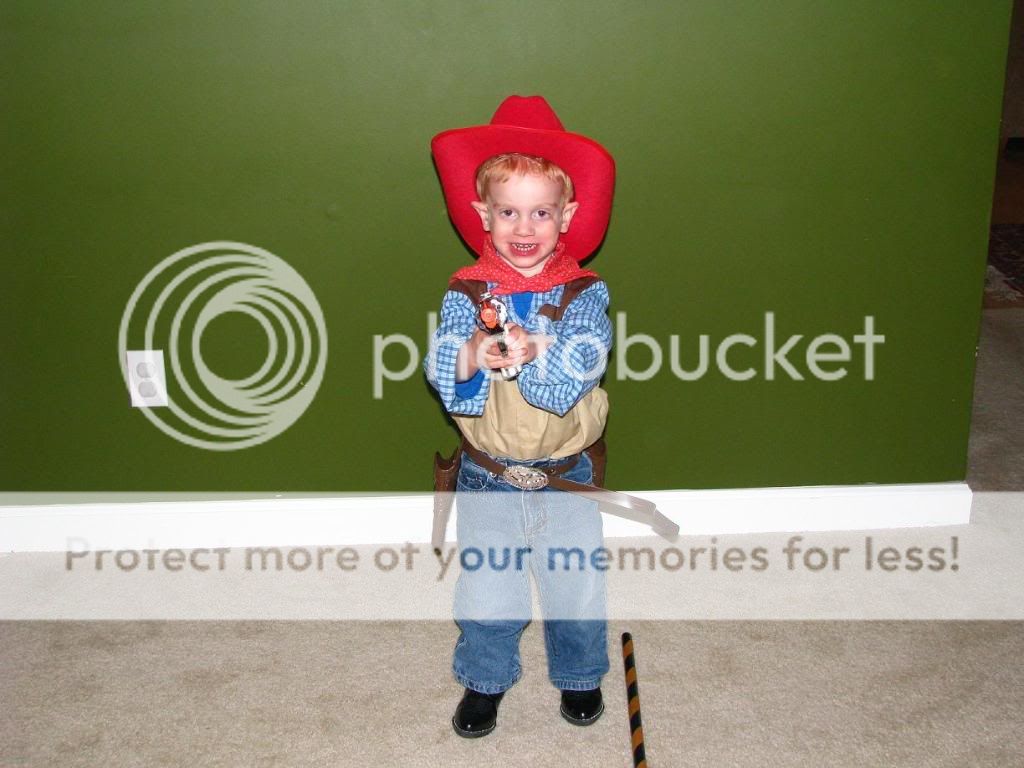 Evan ~ Almost 3 years