Evan has had a busy few weeks at school with lots of fun events.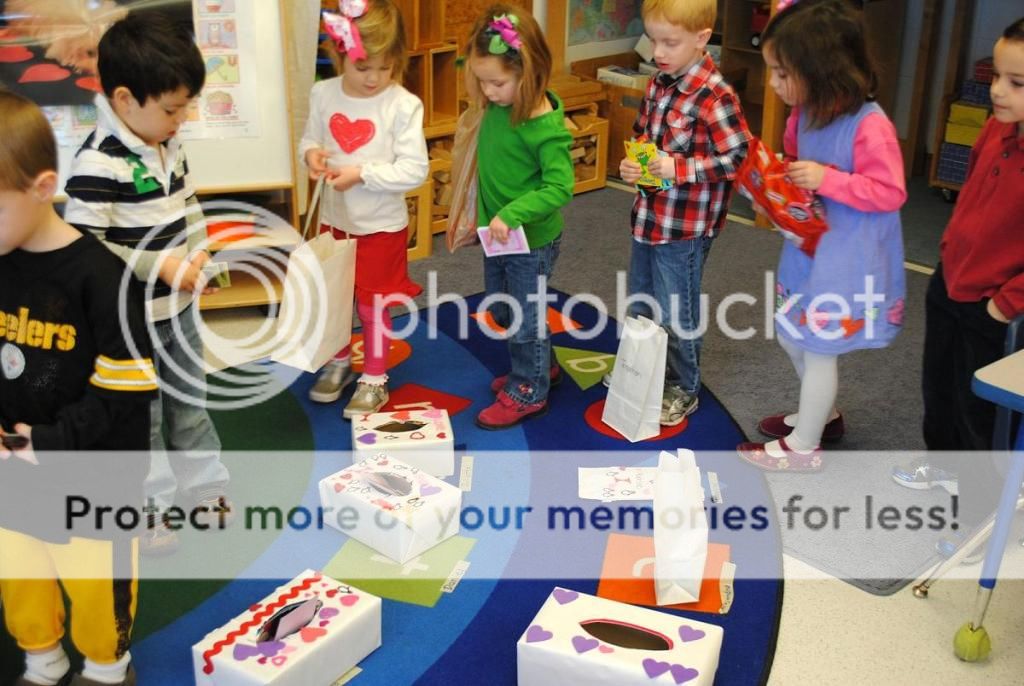 Valentine's Day was a really fun day, and Evan brought home lots of treats in his Valentine box. All the kids lined up to drop Valentines in all their friends' boxes. Evan ended up with quite a few duplicates so I assume the process got a little chaotic!
Daddy got to go to school with Evan for Doughnuts for Dads one morning. He loved showing off his Dad, and of course, we think his Dad is the best!
Daddy and Evan enjoy some yummies at Doughnuts for Dads!
Putting on a show for the Dads.
The boys in the class have a daily meeting in the building center. Future architects...see their skyscraper!
I think Evan's pal, Grant, has a crush on Madeline. Her twin brother, Brendan, might have a little say in that though.
Evan's favorite hobby....puzzles!
Evan and his pal, Alejandro, can build tall towers.
Evan and Grant enjoy Dr. Seuss week.
They had cupcakes for Dr. Seuss's birthday.
Evan came home and told me they had cupcakes with blood on them. Haha! I think they were red and white like Cat in the Hat's hat.