We were so glad to just spend a wonderful night together as a family as we ended another wonderful year together. Our little family grew in size and love this year, and we look forward to another amazing year in 2012. The boys enjoyed celebrating the New Year together although neither lasted until midnight. Here is just some of the cuteness that we experienced this New Year's:
He thinks his big brother is so funny!
After a little too much partying...
Our trumpet playing, superhero, leprechaun son...he has many talents!
The last few years since becoming parents just seem to keep getting better. Although every year has had its own share of hard times (don't they all?), we seriously always have way more good memories than bad when we leave it behind. Let's see if I can summarize our year in just a few pictures (when I take 1000s):
January
We began the new year with some nice snow to play in.
And celebrated Daddy's birthday too!
February
We spent Valentine's with the ones we love!
March
Evan started playing t-ball!
And turned 4 with a fabulous birthday party at Panther Stadium!
April
We celebrated a wonderful Easter together.
And welcomed the arrival of our sweet baby Brody!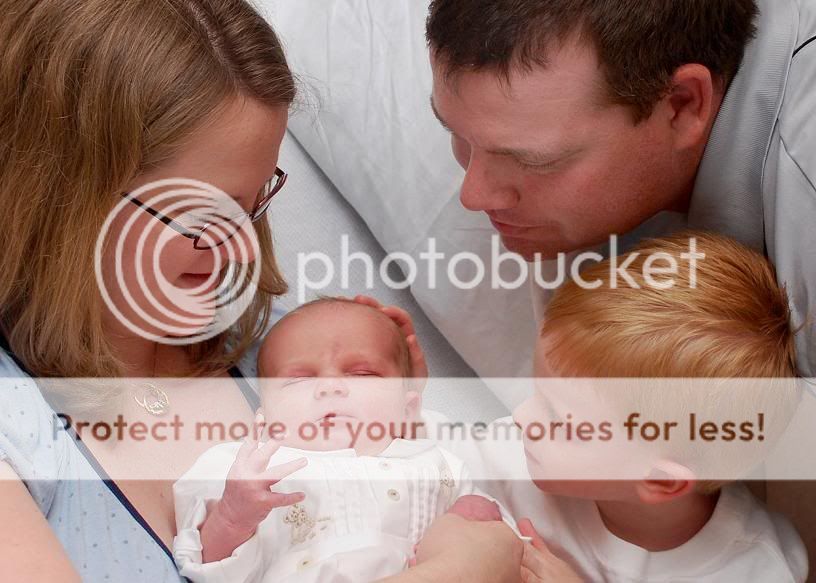 We became a family of 4!
May
Mommy celebrated her first mother's day with her two babies.
And Brody went to the beach for the very first time.
June
Evan got a trophy for playing a great season of T-ball.
And Evan went to the dentist for the first time.
And Brody started giving us big smiles!
And Brody and Evan welcomed their new cousin Cate.
July
We enjoyed another trip to the beach.
And Brody's 1st 4th of July fireworks.
August
Evan tried out for soccer.
Brody went swimming.
And Evan too.
And we all went to Discovery Place Kids!
September
Evan started Pre-K!
Evan also played his first soccer games.
And we all enjoyed another fun trip to Myrtle Beach!
Mommy also celebrated getting another year older.
October
Evan had lots of fun at school.
Brody went to the pumpkin patch.
Well, we all did!
Brody enjoyed his first halloween.
And the boys enjoyed dressing up as a pirate and parrot duo too!
November
Evan's soccer team finished up a great season.
And Evan got another trophy!
We all enjoyed a wonderful family Thanksgiving.
And Evan enjoyed his first trip to Chuck E. Cheese!
December
Brody enjoyed meeting Santa!
Mommy and Daddy enjoyed one of the best presents in the world!
And our family enjoyed the best Christmas of our lives!