Our family's how to on making the perfect Christmas tree would go a little something like this:
1) Find the perfect tree. Make sure you have a lot of fun and take a lot of pictures during the search. For Daddy the Forester, the tree must be tall and full and must be kept watered on the Christmas tree lot if already cut down.
The boys arrive at the Christmas tree farm.
Evan follows the peppermint path to the Christmas trees.
He loved hopping on the peppermints.
A lot of love must go into the search.
Working together as a team works best!
Giving Mommy a hug will bring good luck on the search.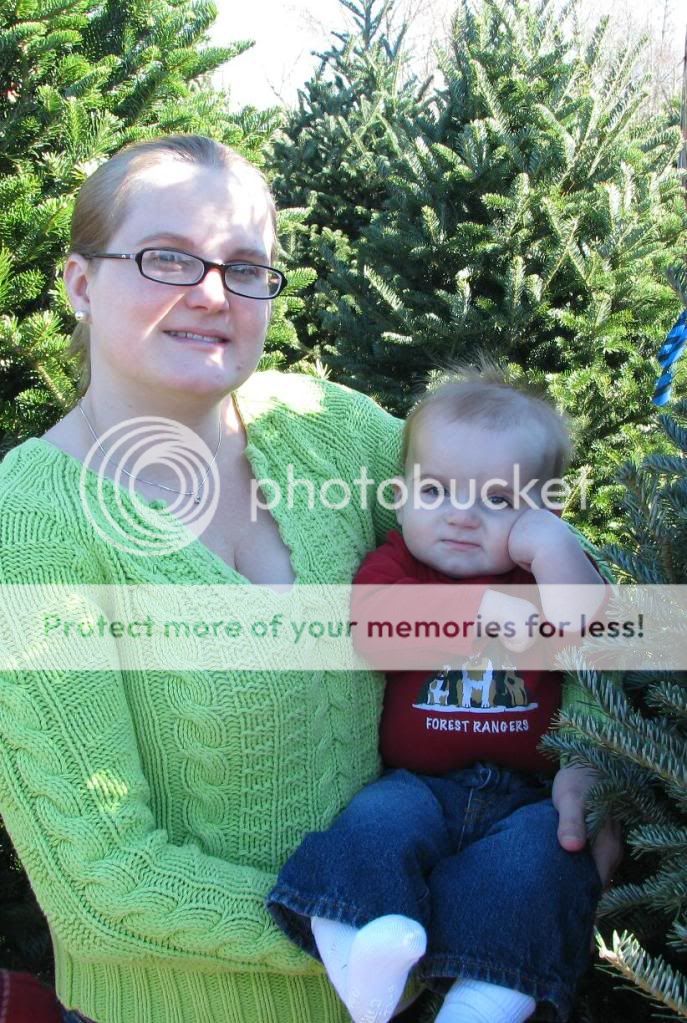 Mommy and Brody make great supervisors.
Evan is a good tree inspector.
A little game of hide-n-seek is a must.
And kisses are always welcome.
A little break to play in the straw is okay.
And boys must be allowed to climb some fences!
Mommy and Brody made a great team this year.
2) Decorate with love...and smiles!
Let the baby help straighten the lights.
And big brother hang the first ornament.
Daddy should help big brother hang the special ornaments.
And Mommy too!
An adorable baby should be placed in front of the tree.
And should be allowed to play with a fun ornament too.
Brody liked this ornament that played his favorite lullaby.
Don't freak out if the baby tries to eat the ornament...it's not the end of the world!
THE PERFECT TREE IS MADE WITH FAMILY, LOVE, AND FUN MIXED IN!