One of the most cherished days in our lives as parents is the day we dedicate our children to God before our family, friends, and fellow church members in love and thanks for the wonderful blessing God has given us. We believe that parents need the love and support of many people in bringing up children in a Christian way, and this service is meant to ask God for his love and blessings on the parents and the child as well as to ask the parents and their families and friends to pledge or "covenant" to help support the parents in this great task. Our church calls the dedication service "Covenant Promises" for that reason. We are so blessed to be able to participate in this beautiful and meaningful ceremony. Daddy said a special blessing for his beautiful baby boy too.
Getting all dressed up for his special day. Yes, I am a "traditionalist" and went with the all white attire. I think he just looked like a little angel.
Sweet, happy baby!
Cutie with his little hat on. I chose a warm sweater outfit since the weather has been so chilly lately.
My beautiful angel faced baby.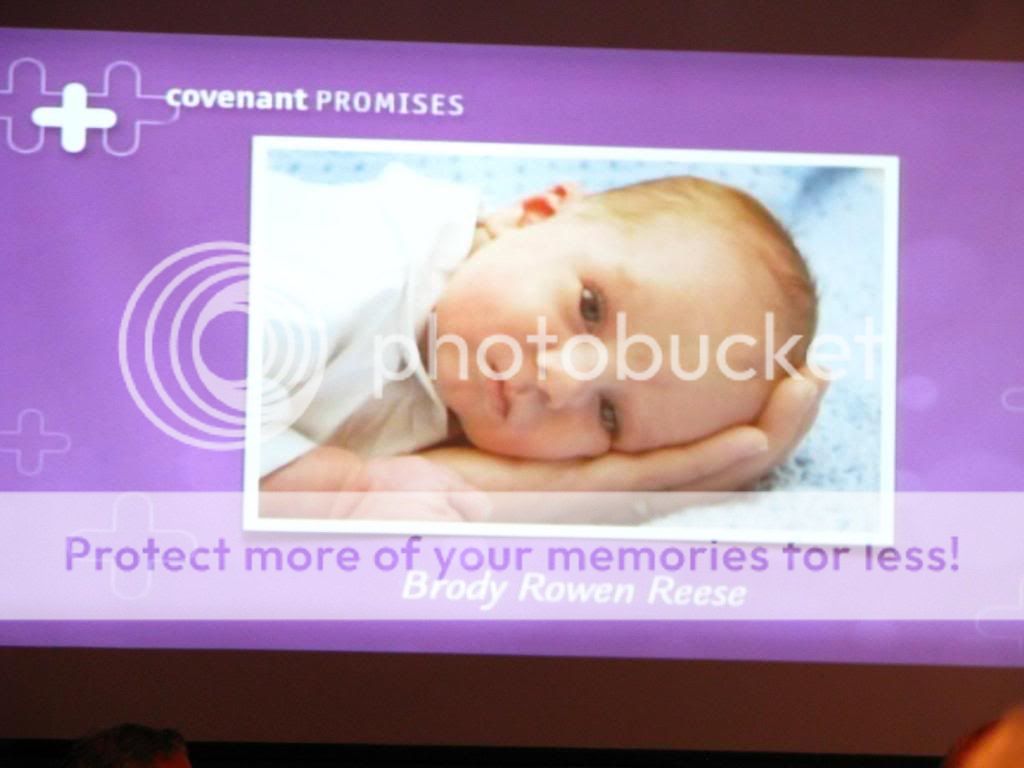 His picture on the big screen.
Being prayed for and promising before God and witnesses to do our best as parents.
Daddy prays for his little boy.
Brody sitting at his special table with his pretty flowers.
Our blessed family!
With Nana and Papa
And with Grandma and Papa James
The whole Smith family. Baby Cate was dedicated too.
The Reese family
Aunt Dava and cousin Jason joined in the celebration and made it feel so special.
A sweet picture with Aunt Dava!