It may look as though we had a pirate themed weekend. Evan's really special treat for the weekend was a trip to the new pirate dinner show, and he loved it. Of course, we also had to play some pirate golf!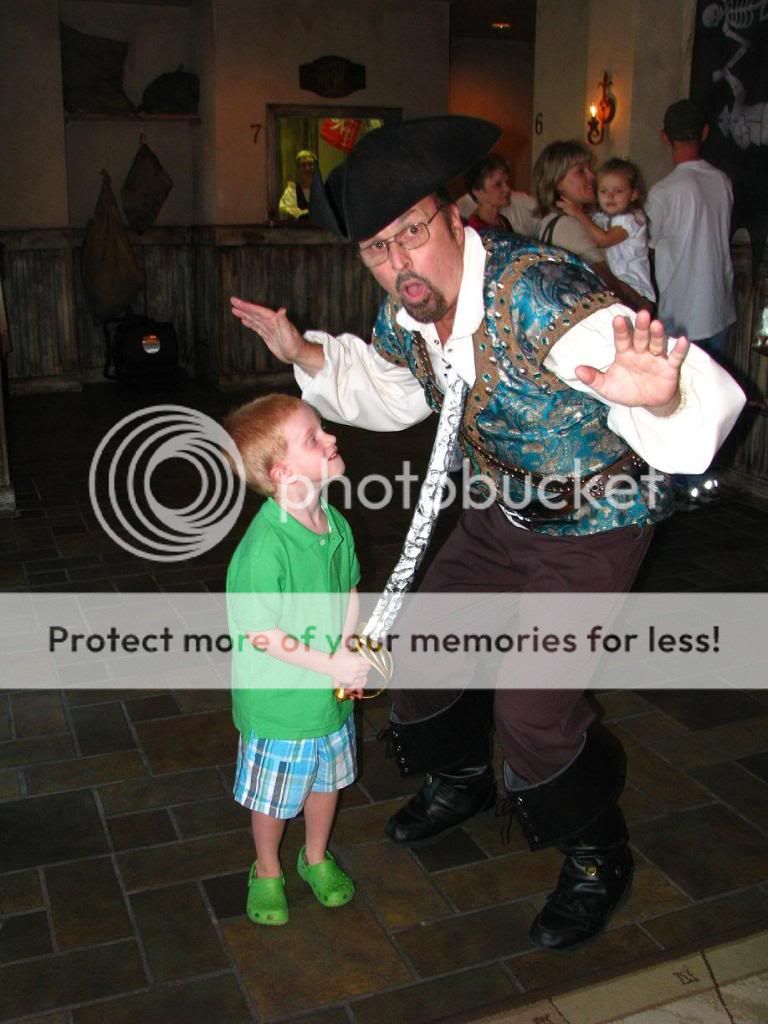 Evan challenges the first pirate to a duel!
At the pirate barber shop getting spruced up!
Looking like a red headed Jack Sparrow or a little leprechaun wearing green.
"Arrrr, ye scurvy mates! I'll make ye walk the plank!"
"I be the captain of this here ship, ye see!"
Listening to some pirate ballads before the show started.
Our pirate ship! Go Sapphire Pirates!
Cheering for his pirates to win!
Our little pirate.
Pirate duel with Grandma the Pirate!
Grandma makes a funny pirate.
Cutest little pirate on the high seas.
Ready for some pirate golf!
Our little golfer. Is there a sport this kid doesn't love?
Daddy, Evan and Aunt Naomi enjoy the game.
Brody enjoys watching. He stayed awake the whole time and didn't fuss at all.
In the hole. He played so well and even got a hole in one.
Pausing to inspect the pirate ship.
Letting Mommy take his picture.
Enjoying the coolness of the pirate cave.
Playing with Aunt 'Omi.
He hit everyone's ball in on the last hole.
Daddy hits his ball to Evan.
He was ready to play again.