On Sunday, we visited with Daddy's family so that Evan could meet his Great-Grandpa Hudson and some of the family. We all ate dinner at Pizza Inn on our way home from the beach. Brody was a big hit, of course.
Brody sees Grandma again.
Meeting Papa James.
Great-Grandpa checks out the little man.
Brody and the Hudson-Reese clan.
Aunt Naomi feeds him a bottle. He eats like a champ!
Aunt Dava stops by to check out the new addition.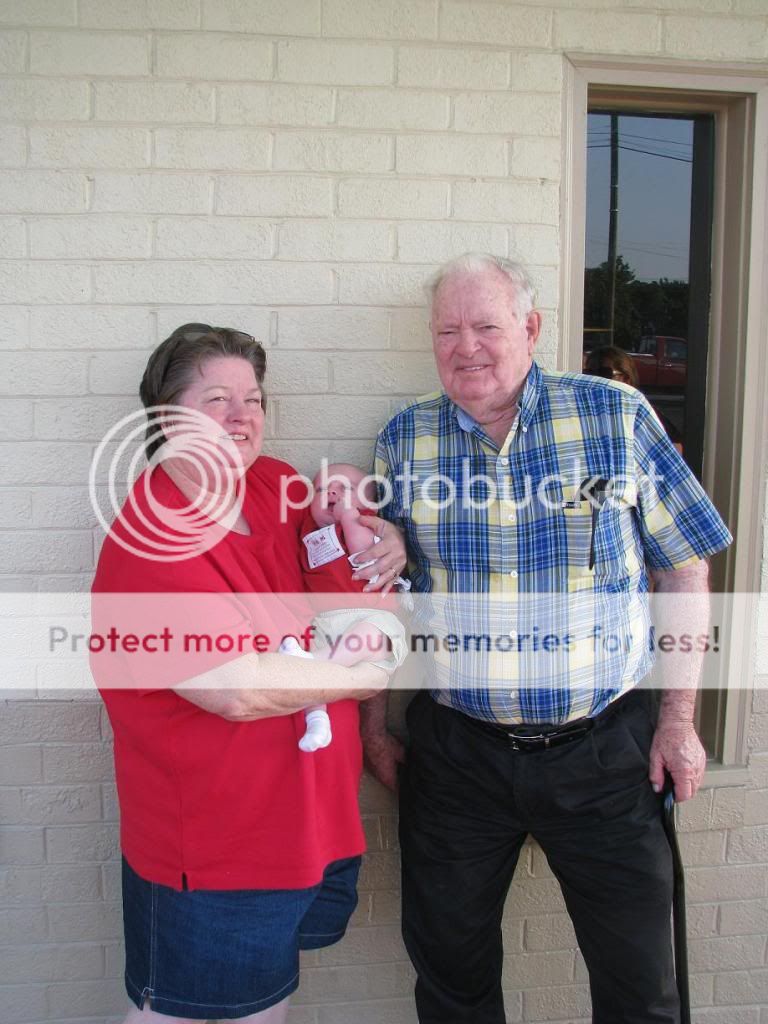 Saying farewell to Great-Grandpa and Grandma.