I am pleasantly surprised with how well these pictures turned out. We let the hospital's photographers take Brody's first portraits when he was less than a day old. Mommy had luckily gotten up and had a nice refreshing shower and felt more "human" at this time so she didn't mind being in the pictures either.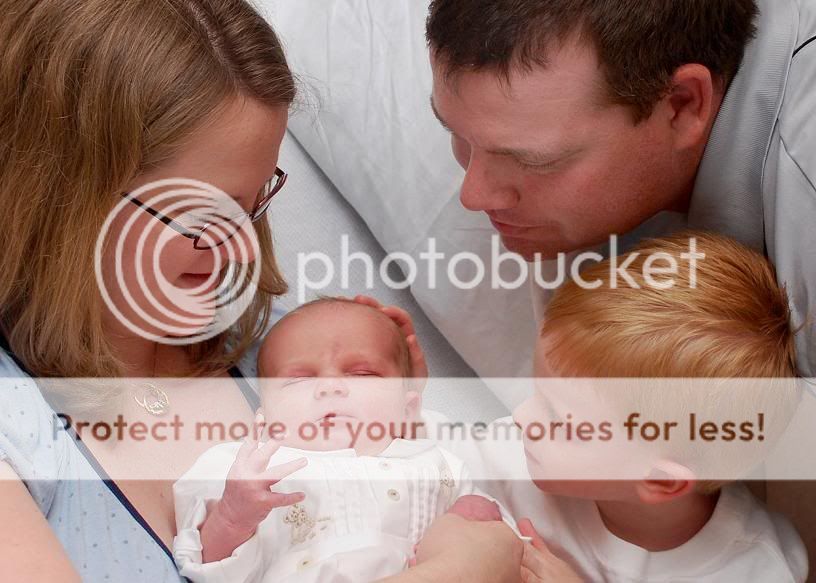 Our sweet first family portrait.
My favorite shot of our little boy in his Daddy's hands.
Mommy is in love with her little guy!
Mommy's heartbeats!
He was wearing the same outfit big brother wore for his first pictures.
He filled the outfit out a lot better than big brother did.
Our second baby boy!