Evan's first "real" game of T-ball is set for next weekend, but his coaches decided to play a practice game at Saturday's practice so they could really show the kids what they will have to do. It was so cute watching the kids out on the field, hitting the ball, catching, and throwing. They all learned so fast. I think this is going to be a great team!
Warming up running the bases!
Running home.
Evan takes the field.
What a cute little baseball stance!
He did great at second base stopping ground balls and throwing to first base.
Preparing to throw.
He is ready for more balls.
Resting.
Telling Daddy he is getting hot and tired.
Daddy had to promise him a cool treat at Pinkberry after practice to keep him motivated.
Running home after a great hit!
What a cute little huddle! They voted on a team name and decided on the Panthers. We didn't tell them that was the wrong sport. Haha!
Go Panthers!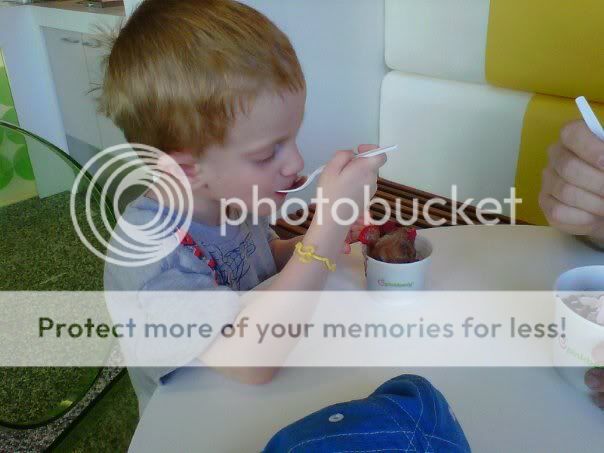 Evan's treat for playing like a big boy...chocolate pinkberry with raspberries! Yum!