Well, we did it! We made it through our first year of law school. Our group has mastered balancing careers, family, and law school. A large contribution to our success has been the bond that we have developed with our classmates. In one year, I feel like I will always share a special bond with this group of friends. It has been a roller coaster ride as we have worked tirelessly to make it through week after week of late night classes, studying for exams, writing memorandums of law, etc. To celebrate the completion of our first year, we decided to have a big party. Mandy and her husband, Flint, volunteered to host our group in their lovely home with a stunning backyard. Everyone brought yummy treats to share, and we just had a great evening filled with food, fun, and laughter!
Here are some pictures of my fabulous new friends:
Our fabulous group!
Just the beautiful girls!
Oh my, what a good looking bunch of guys we have!
Richard, Eddie, Karen & Pikiswa hangin' out at the party.
Just havin' fun!
Three of my most favorite guys ~ Richard, Eddie and Tyler
Mandy and Karen share some laughs.
Great picture, girls!
Me and two of my favorite guys, Richard and Tyler! I "heart" these guys!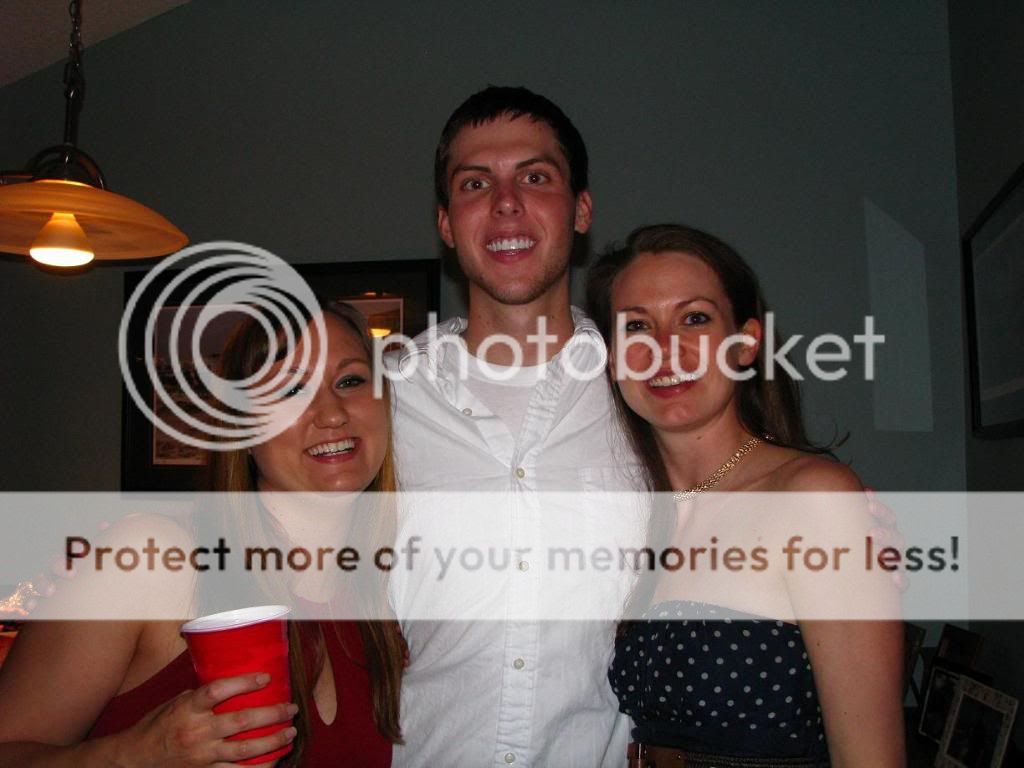 Tyler and two of his ladies, Jolee and Karen. Of course, I am still his favorite!
Tyler says, "I'm da man!"
Some more of the group hangin' out at the party!
This group braved the heat and humidity to hang out in the yard.
Crystal poses for a picture.
Brooke havin' a good time.
Bill looks on as his lovely wife entertains the party goers!
Check out these beauties ~ Me, Jolee, Brooke and Karen
The late night partiers!