This halloween was a "roaring" good time! We had the cutest little dragon-dinosaur in the world! :o)
But really, he was super cute! We had a fantastic time carving pumpkins and trick-or-treating in our new neighborhood too. We were a little sad though that cousins Emma, Lanny & Reade couldn't trick-or-treat with us this year, but they had fun in the mountains!
Here are some pictures of our halloween fun:
This dragon was too cute! He looked like the little dragon that "
The Wonderpets
" saved!
Cousins Emma, Lanny & Reade were the cutest Wizard of Oz crew EVER! :o)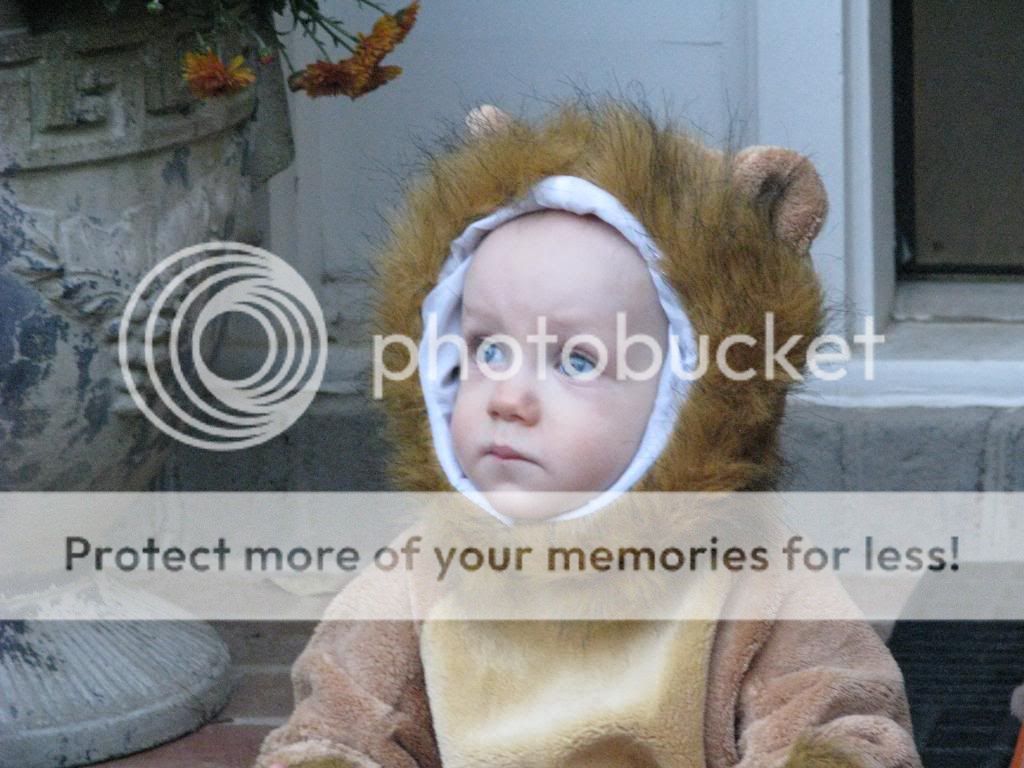 Cousin Reade was the cutest little "cowardly" lion for his first halloween...but he definitely isn't cowardly! He will take on his big brother any day! ;o)
Had to get one picture of all the kiddos together!
PUMPKIN CARVING
Mommy looked so threatening with this big knife!
Daddy shows Evan the pumpkin guts!
Evan helps Mommy clean out her pumpkin.
Evan enjoyed playing with cousin Sam while we carved pumpkins.
Sherry's Pumpkin
Eddie's Pumpkin ~ he carved Smokey Bear for Evan!
Trick-or-Treating
Evan met another little dragon at the neighborhood party.
Mommy loves her little dragon!
Didn't you know dragons love candy?
All ready to go trick-or-treating!
But first, some candy for energy!
Whoa...that's scary!
Evan, there's a spider on your head!
Graveyards at night don't scare him!
Candy, please!
He was fascinated by these skulls whose eyes glowed when he approached them!
Home with a full pumpkin!