EMMA'S DANCE RECITAL
We are so proud of cousin Emma. She really did well at her dance recital this year. She looked so beautiful and definitely belongs on a stage with bright lights shining on her! We love you, Emma!
Emma is preparing to dance.
She's a beauty!
And a heartbreaker!
Little brother is her biggest fan!
But cousin Evan is a close second!
BRINN CAME TO VISIT AGAIN!
It was a very short visit, but we were so happy! We got to see Ayden again and meet the newest addition, little Elias! He's so sweet!
Brinny and her new little man, Elias!
Ayden and Evan playing with the toy machine. They had no money to play!
Evan really wanted a toy, and Ayden convinced him to just climb inside and get one.
Trying to go in head first!
Evan and his ol' buddy, Ayden! They met on the day Evan was born!
Evan and his pal, Ayden, did Kung Fu Panda kicks in the parking lot!
FIRST BIRTHDAY PARTY WITH A SCHOOL FRIEND
Evan goes to his friend Sebastian's birthday pool party!
Playing in Sebastian's little pool!
Sebastian joins Evan in the pool.
Evan always enjoys playing with other kids' toys! "The grass is always greener in someone else's toy box" is his motto!
Sebastian and Evan enjoy their cupcakes!
Evan's little cake face!
And Sebastian's too!
Sebastian's really cute car cake!
This is how a really tired toddler who is overdue for a nap will look after a long day of swimming, playing, and eating cake!
More Pool Time
Evan had fun in this little pool where he could stand up and get around by himself!
Splashing with Daddy!
Swim lessons from Grandma!
Snack time by the pool!
Relaxing by the pool with Daddy!
Playing with Daddy in the pool!
Playing with his favorite toy!
The Beautiful Faces of Evan
Pretending to put his face under the water!
Relaxing by the Pool!
Pool Toes!
Happy 4th of July
Eddie and I wanted to make 4th of July special for Evan so we took him bowling for the first time. Evan has an "obsession" with any kind of ball so we expected that he would love a bowling ball. He was so good and played the whole game with Mommy and Daddy. In fact, he almost beat us! For the 4th of July, we went to see an all American game of baseball and cheered for the home team (The Charlotte Knights). After the game, we watched a fabulous fireworks show!
Teaching Evan to bowl was so much fun!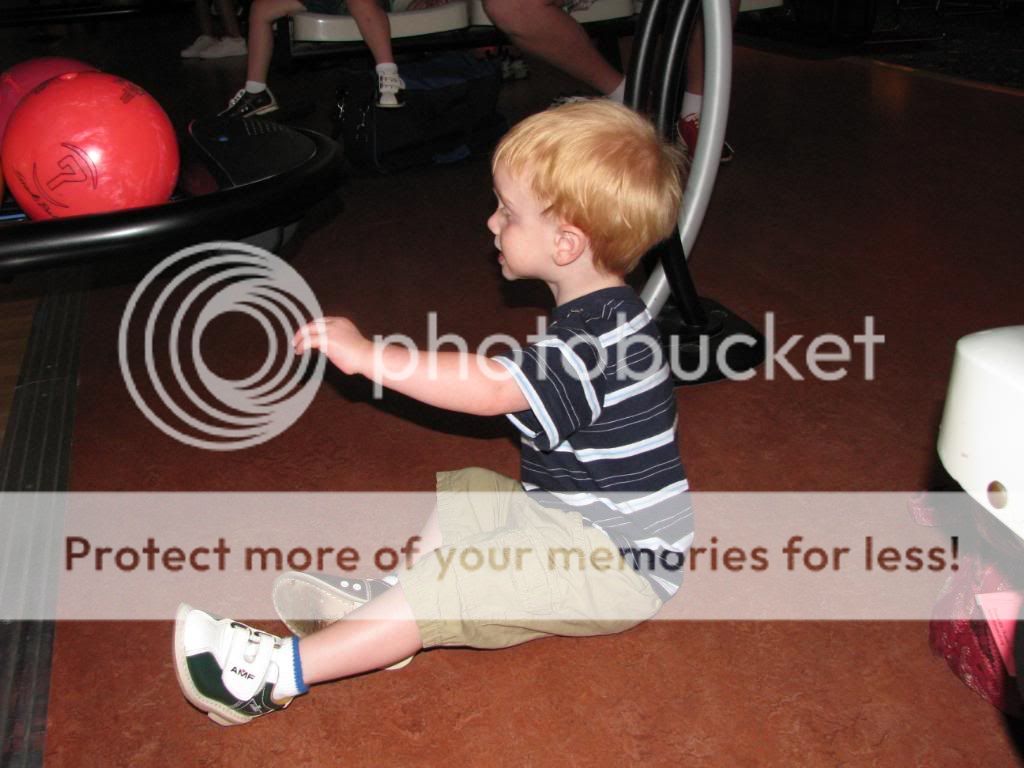 Patiently waiting his turn!
Getting his ball!
Daddy and his future bowling champ!
The Final Scores - It was a close game! Evan was "Evan Pooh"; Daddy was "Daddy Bear"; and Mommy was "Sherbear!" We are a family of bears!
Playing bashful at the ball game!
So cute wearing his red, white & blue!
Daddy and his boy at a ball game!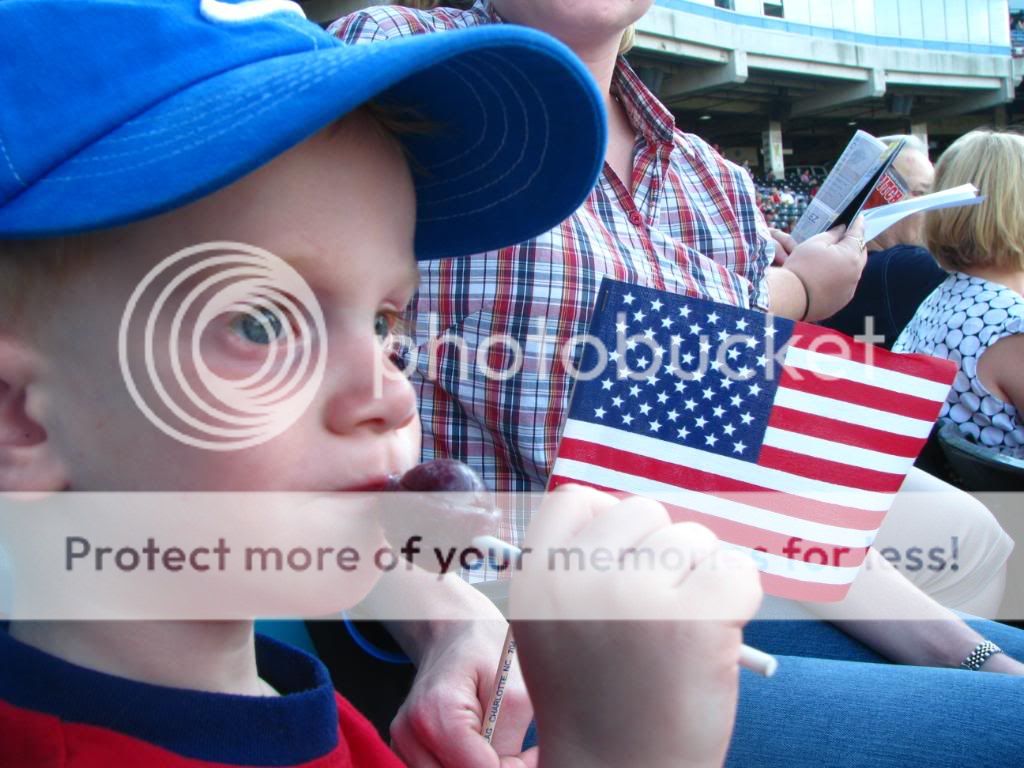 An All-American boy!
Mommy and Evan eat icecream while watching fireworks!
Gone Fishin'!
Takin' Evan fishin' with his new fishin' rod at our new neighborhood's pond!
Evan shows the way!
I love this picture! It is so classic!
And this one too!
Mommy shows Evan how to cast his rod and reel!
Daddy shows Evan how to reel in a fish! His little pole came with a little fish attached to the line so he always caught a fish!
Evan and Mommy find a little bench in the shade!
Daddy's Little Helper
Helping Daddy wash the car!
He's getting too big!
Time to rinse!
Seymour Johnson Air Force Base, Goldsboro, NC
Daddy shows Evan the big jets!
Evan and his Daddy both loved these planes!
Mommy had been wanting to show Evan these planes for a long time!
Mommy and Evan look so small under this big plane!